There are many innovative Environmental startups in Korea doing their best to help preserve the earth. In 2022, climate change and sustainability will be major issues when it comes to not only the Korean government but businesses in Korea. As consumers in Korea become aware of environmental issues, companies will need to react. Environmental startups put the idea of helping the environment at the forefront of their business. Whatever they do or sell, being green is a major part of it. 
The Green New Deal
The rise in Environmental startups in Korea is due to the Korean New Deal. In mid-2020, it was announced that the Korean government was going to invest $135 billion to create over 1.9 million jobs by 2025. The aim is to make Korea's economy greener which is why a major part of the Korean New Deal is the Green New Deal. Through the Green New Deal, $61 billion will be invested to fight climate change and create a green economy in Korea. The goal of the Green New Deal in Korea is to create an eco-friendly infrastructure and promote renewable energy. 
Those interested in Social Impact Startups in Korea can check out that article here.
10 Environmental startups in Korea to watch for in 2022
1. N.THING

Korean agriculture IoT startup n.thing are the creators of Planty Cube. It is a vertical farm that cultivates vegetables in a fully controlled environment. Planty Cube allows users to start a vertical farming business that takes up less space. To expand, all the user has to do is add more cubes as needed. Therefore they can grow gradually along with their business. It is shaped like a shipping container. Seeds are sown through their smart seed capsules. Furthermore, a computerized system controls the environment, therefore it does not require much human attention. It is equipped with LED lights (photosynthesis) and internet-connected sensors.
The computer within Planty Cube controls the temperature, humidity, and protects against pests through a sealed environment. All the data collected by Planty Cube is logged into a database called CUBE Cloud. Therefore it can easily manage the farm for you. This is perfect for restaurants, hotels, schools, and even companies that want a steady supply of fresh vegetables. Furthermore, n.thing's Planty Cube was a winner of the CES 2020 best of Innovation Award. N.Thing is one of the top vertical farming companies in Korea.
Over $26 Million in funding to date
N.Thing raised $21 million for their Series B round which takes their total funding to date to $26 million. The Series B round was led by InterVest, Kiwoom Investment, Ascendo Ventures, SL Investment, IGIS Asset Management, and KT&G. Previous investments came from Naver-affiliated VC firm SpringCamp, EUGENE Investment & Securities, TBT, E-Mart, Woowa Bros, and Samsung Venture Investment. Their focus moving forward will be to expand into global markets such as the US and Southeast Asian markets. 
"Today's Indoor farming focuses on efficiency and profitability, but in the end, I think cleaner, safer, fresher, and diverse crops should be raised in a way that is less burdensome to the environment. So we think that farmers in the future should be Food Contents Creators that will grow more diverse crops in a safer, cleaner, and more delicious way and Indoor Farm will be creating a studio for those content creators," said the CEO of n.thing, Leo Kim.
2. SuperBin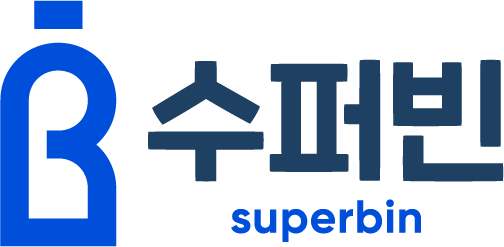 The top social impact startup in Korea is SuperBin. They develop solutions for recycling plastic debris. Their main product is a reverse vending machine called Nephron which offers a financial reward for people who recycle plastics. Therefore SuperBin allows people to make money from doing what they do every day, which is throwing away plastic. In addition, their bins not only take plastic bottles but also aluminum cans. Nephron uses AI technology to identify, sort, and collect, and process trash.
SuperBin raised over $16 million in series B funding, putting its total valuation at over $80 million. The series B funding round included Naver-backed investment firm TBT Partners and Fine Investment, just to name a few.
"To build a robust collection system, a sense of environmental responsibility is not enough. Financial incentives are needed to change people's behaviors," said the CEO of SuperBin, Kim Jeong-bin. 
3. KEIL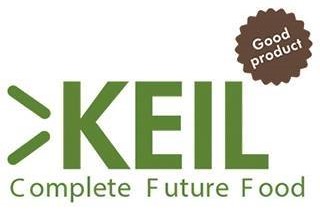 KEIL is South Korea's largest supplier of edible insects for food, cosmetics, and animal feed. They focus primarily on mealworms. The farm then processes them into powder or oil. They produce over 1,000 tons of mealworms per year. Furthermore, its waste can be used as fertilizer. These insects offer high nutritional value and are a good source of protein, fatty acids, vitamins, and minerals. It is great for the environment because they consume fewer resources, are easier to cultivate, and cause less environmental damage compared to meat. The current food consumption pattern dependent on meat and fish is not sustainable. They did over $1 million in sales in 2021 but aims to have over $15 million in sales by 2024. 
4. Energy X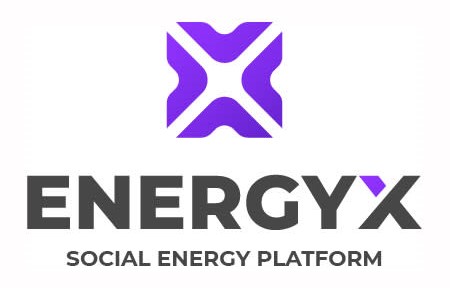 Energy X is the developer of an AI-driven platform that allows corporations and individual users to invest in renewable energy projects around the world. Their online-to-offline platform lets investors find crowdfunding, private funding, and exchange opportunities to profit from renewable energy projects. In addition, everyday individuals can own their own energy plant in their backyard or rooftop. Energy X is one of a handful of startups supporting not only environmental startups in Korea but environmental startups all around the world. 
Energy X raised $5.1 million in their series A round. This brings their total funding to date to $13.2 million if you also include the funds raised by its fintech subsidiary Energy X Square. 
5. AweXomeRay

One of the more innovative Environment startups in Korea is AweXomeRay. The startup uses extreme ultraviolet (EUV) for air purification and sterilization. South Korea is not only dealing with floating viruses caused by COVID-19 but so fine dust (particulate pollution). Therefore, AweXomeRay has commercialized an electrostatic precipitator-type air purifier. It can remove air pollutants rapidly without hurting the ozone. In addition, it does not need any filters as it can purify and sterilize the air at the same time.
AweXomeRay hopes to solve the fine dust issue in Korea but also create a healthier and greener environment. As more companies in Korea look to go green in their workspace, there is a lot of opportunities for AweXomeRay to gather clients. The startup has already raised $5 million to date. Moreover, AweXomeRay was selected as one of the first Green Unicorn candidates by the Ministry of Environment in 2020. The air pollution removal equipment market in Korea is estimated to be a $3.6 billion industry.
6. Innerbottle 
Environmental startup Innerbottle offers sustainable eco-friendly packaging solutions. They use specially formulated silicone, which can be completely incinerated and recycled into silicone oil. The outer packaging can be reused again and again. Innerbottle is one of the environmental startups in Korea that is getting a lot of attention from the beauty industry. Therefore, as more beauty brands look to go green, Innerbottle will continue to get a lot of attention.
They recently partnered with LG Chem to turn plastic materials into cosmetic containers. In addition, the used Innerbottle containers are collected through a dedicated logistics system. Then they are returned to LG Chem who recycles as raw materials for new production. Therefore, plastic resources can be quickly and completely recycled. Innerbottle has been receiving inquiries from global luxury cosmetics brands for their eco-friendly package solution.
7. Oysterable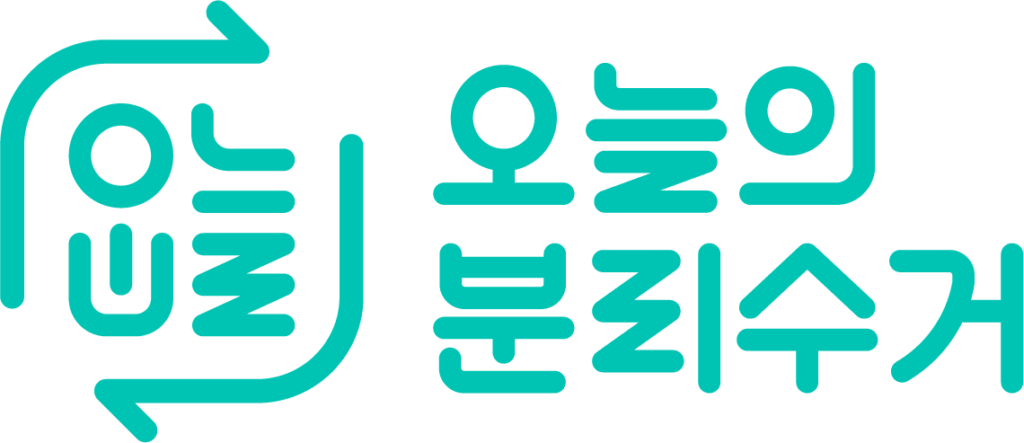 Oysterable created a smart IoT recycling solution for businesses and local governments. People can participate in recycling and get various rewards through their smart recycling bin. The bin works with a mobile app so people can keep track of their rewards. The bins can be installed anywhere. So far have been installed in over 180 locations across Korea. Some of these locations include residential complexes, public offices, community centers, markets, and tourist attractions. The bins have increased recycling by up to 68% in the area. Furthermore, it is easy for people to use. Just download the app, scan the QR code located on the bins, and scan the barcode from the recycled item. Users will be able to keep track of their points through the app.
8. RootEnergy

RootEnergy is a crowdfunding platform specialized in renewable energy projects. With as little as 100,000won, anyone can fund projects and businesses that generate clean energy and create a positive environmental impact. This is a great way to support environmental startups in Korea.
The overall mission is to "accelerate energy transition to create a sustainable future". However, financing, public acceptability, mistaken information about renewable energy are the main barriers to speeding up the energy transition in Korea. Therefore, RootEnergy seeks to solve these problems through citizen participation in impact investment.
9. Rewind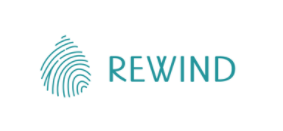 Social Impact/Sustainability startup Rewind aims to reduce the production of plastic use for takeout cups and straws. In Korea, an average person uses over 500 takeout coffee cups per year. Of these 500 over 450 are not fully recycled. Therefore Rewind focuses on biodegradable products that are made out of straw, corn, and sugar cane. These products only take 6 months to naturally decompose. Therefore cafes and restaurants in Korea now will have an eco-friendly alternative. Rewind will target cafes, restaurants, hotels, and markets in Korea to turn them "Green".
10. ALGA Farmtech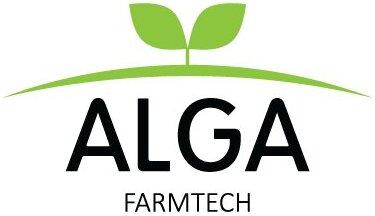 Vertical Smart Farm startup ALGA Farmtech develops and operates a plant factory system based on ultra-dense cultivation (UHDC) technology. Therefore, they are able to produce three times the productivity per unit compared to existing vertical farms. They recently completed a 40,000-port vertical farm facility in Anseong, Gyeonggi-do and it can supply 7 tons of vegetables per month.
HONORABLE MENTION
Montsenu

Fashion social impact startup Montsenu is a fashion brand that uses PET bottles to produce clothes and accessories. People around the world produce millions of tons of plastic waste every year. This creates a massive problem for the environment, especially for animals in the ocean. Therefore Montsenu's mission is to reduce plastic waste by converting PET bottles into fashion items. In addition, Montsenu has recycled over 1,000 kg of 500ml plastic bottles. Therefore, they aim to be the leader of a sustainable lifestyle for women and men not just in Korea but in Asia.
---
John is the Founder of Seoulz. He has covered the startup, tech & blockchain scene for over 7 years and has written over 700 articles regarding the Korean startup ecosystem. John is also a Web Developer and certified AWS Solutions Architect. Email him at john@seoulz.com
All author posts